Trusted By 1000s Of Gyms, Studios, and Bootcamps Worldwide
The RAMroller is a durable, versatile, functional training and Body Maintenance Tool
Absolutely Love It!
I absolutely love the Ramroller! My wife bought me the 33lb Super for Christmas! I love it so much I just ordered the 55lb Trifecta version! Can't wait for it to arrive!
Must-have accessory
I first encountered this roller at the Fenway Stadion and fell in love instantly. Glad to have one of my own to press, carry, and toss for a great workout.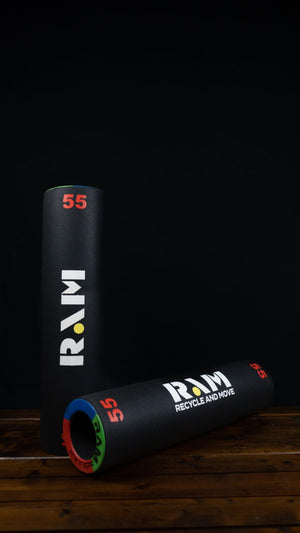 The RAM
Sale price Price $ 139.00 USD Regular price Unit price / per
Tax included.
Shipping
calculated at checkout.
Recycling and Movement (RAM) Is At Our Core
We're driving toward a better future for people and the planet, by turning what was once considered waste durable, versatile, effective, and scalable fitness tools
Be good people, do no unnecessary harm, but don't be a walk over